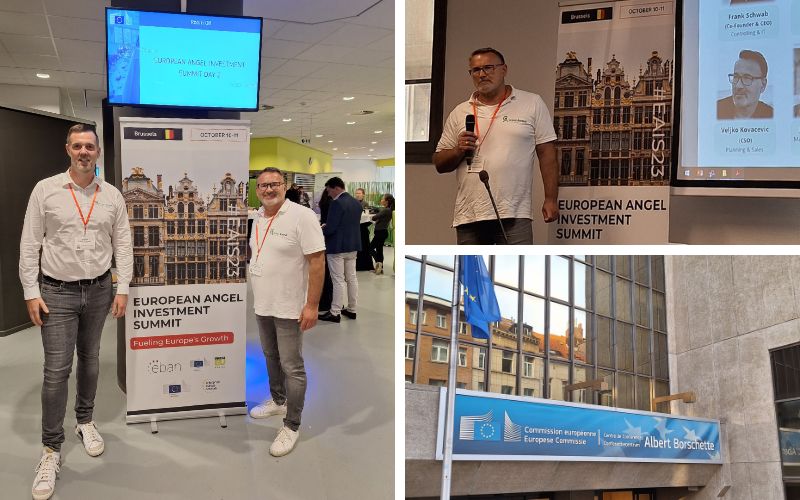 It is with great enthusiasm that we look back on our participation in the European Angel Investment Summit 2023. This event has established itself as a central meeting point for angel investors, innovators and visionaries from all over Europe and beyond. 
For us at Green Aureus, it was a special honor to present our innovations to a discerning audience of renowned investors and industry experts. Our presentation focused on our pioneering solutions in the field of sustainable technology and how we strive to offset the carbon footprint in real time, ensuring transparency and traceability through the use of our proprietary blockchain protocol.
The opportunity to connect with angel investors and innovators from across the EU and beyond was a source of inspiration for us. The exchange of ideas, valuable feedback and new contacts made during the Summit are invaluable to our team and our mission. Our participation in the European Angel Investment Summit has only strengthened our determination to develop innovative and sustainable solutions to future challenges. The connections made and insights gained during the Summit open up exciting new opportunities for us.
A particular highlight of the Summit was undoubtedly the Investor Evening on October 10 at Les Ateliers des Tanneurs in the heart of Brussels. The impressive Art Nouveau building offered us a unique opportunity to network. Accompanied by atmospheric music, exquisite cuisine and an open bar concept, top investors and visionary entrepreneurs came together to discuss the future growth of Europe.